Wonderful Winter Writing Prompts for Kids
Wonderful Winter Writing Prompts for Kids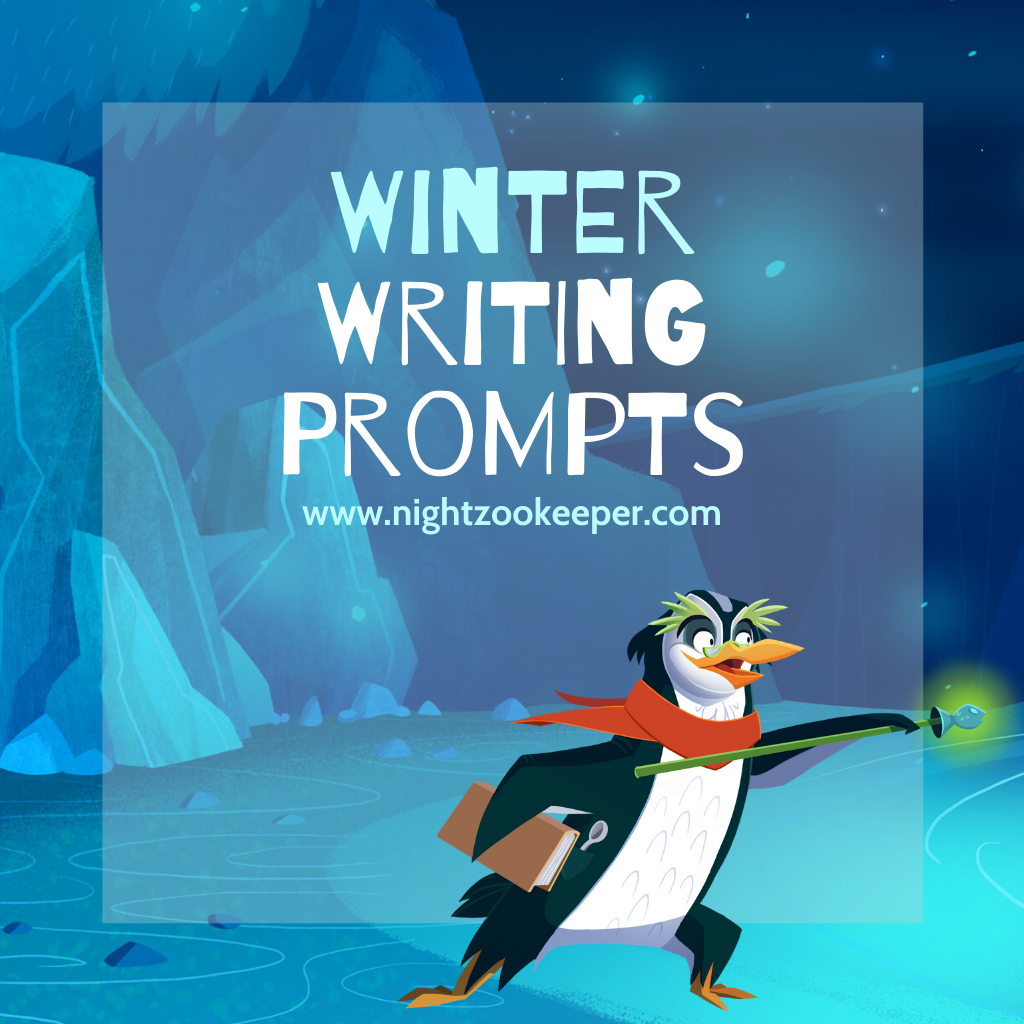 While winter doesn't technically start until December 21st, it sure feels like we've entered this blissfully cold season! At Night Zookeeper, we have areas in the Night Zoo dedicated to the constant cold and we feel like it's very appropriate to celebrate it! Winter marks the end of the year and a chance to celebrate new beginnings. There's plenty to celebrate in this season!
You can sit down with your children to do these writing prompts as an off-screen activity, or feel free to have your child write about these writing prompts in the free-write section of their Night Zookeeper accounts. If your child doesn't have an account yet, you can sign up here.
Some of the wonderful winter writing prompts listed below are intended to inspire kids to engage with their imaginations, creating new magical animals, adventure stories, poems, persuasive essays, reports and short stories. Please feel free to change the type of writing you would like your child to do; the idea is to get them engaged and wanting to write about winter!
These prompts are designed to spark creativity and imagination within children. We encourage children to think about what they like (and maybe dislike) about winter, but also ask them to create characters that would fit within a 'winter environment'. Other writing ideas encourage children to write instructions to other children, lists and even diary entries.
With these wonderful winter prompts for kids, your children will make great use of their imaginations and creative drive. Whatever your child decides to write about, we hope they will keep their writing fun and a little bit magical!
We've even included Penguin Professor to help cheer the kiddos on! Happy writing!
Write instructions on how to build a snowman. Remember some children have never seen snow before!

Do you remember the first time you saw snow? Write a poem about it.

Is winter your favourite season? Write a persuasive essay about why, or why not.

Write a letter to your best friend about a fun winter activity you can do together.

Can you write an animal report about a magical animal that lives in Igloo City?

On a cold winter's day would you rather stay inside, or go outside to play?

What are your favourite outdoor winter activities? Make a list of them.

Do you associate certain foods with winter? Can you write a special winter menu?

What's your favourite thing about winter?

Write a diary entry about your favourite winter memory.

Can you write instructions on how to make hot chocolate?

Write a story starring the Penguin Professor. What adventure does he go on?

Can you write a poem about ice skating?

What's your favourite Winter Olympics sport? Why?

Do you have a favourite winter holiday? Write a story about it.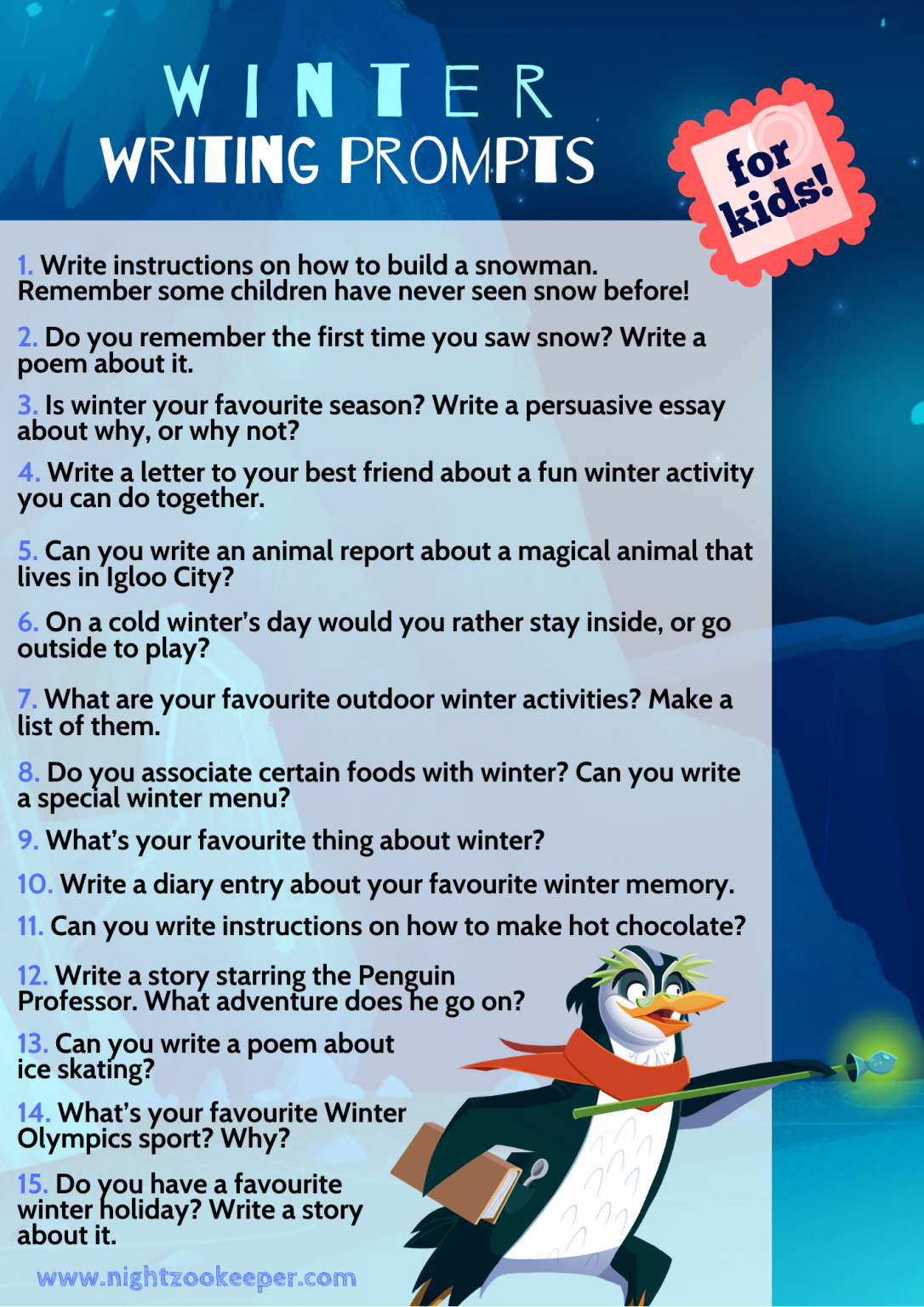 We encourage you to share any work produced from these wonderful winter prompts by your children! We love reading creative writing and encouraging children to love creative writing. If you enjoyed these wonderful winter writing prompt ideas for kids, please share them on Facebook, Twitter, and/or Pinterest.
Are you a parent who wants to get your child started on Night Zookeeper? You can sign up here.