5 Reasons Why Blogging is Important for children.
5 Reasons Why Blogging is Important for children.
At Night Zookeeper, children have the option to submit their work to be featured on our curated class blog list.
Our class blog is a great way of sharing students' work and allow them to leave feedback on other children's work. All submitted work on the platform is moderated (including writing, drawings and comments) so all published feedback is positive and helpful.

Here are our five reasons on why blogging is important for children:
Engaging parents – blogging is a great way to engage parents, especially working parents. They can log on and see what their child has been writing, this could provoke a discussion and deeper learning around a topic as parents will be more aware.
Developing writing skills – Writing for a blog is a great way to encourage students to produce their best work. If they know that there is a real purpose for their writing and that it will be shared with a wider audience, they will ensure that their writing is the best it can be.
Community Building – Sharing work between students and encouraging feedback and comments is vital for students' development. The curriculum focuses on students editing and reviewing writing and making suitable suggestions to others; the use of a blog can promote this in a safe and encouraging way.
ICT skills – We are living in a world where the majority of activities can be completed online. It is important that we develop students' ICT skills such as typing, researching and uploading media; and blogging is a great way to do that. It is also the perfect environment to teach students about E-Safety, which appears in almost every ICT teaching program. Students can be taught how to be online-savvy in a safe, controlled environment.
Professional Development – Blogging is a great way to develop the skills of giving feedback and reflection. Set high expectations of writing by only publishing high quality work and increase the impact of feedback in an easy, meaningful way for both teachers and students. You can also check out other blogs to gain ideas and inspiration for your own practice.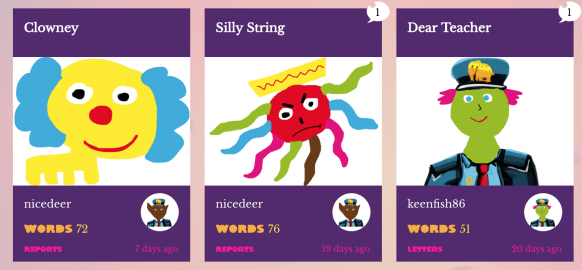 Night Zookeeper is a great way to introduce children to blogging. Once they have completed a task, the work is submitted to the tutors for feedback. Parents or teachers can also comment on the work within their dashboards. Once published, some pieces will be selected to appear on the class blog, wherein which other students can comment and leave positive feedback.
Excited to get blogging? Start your Night Zookeeper subscription today.